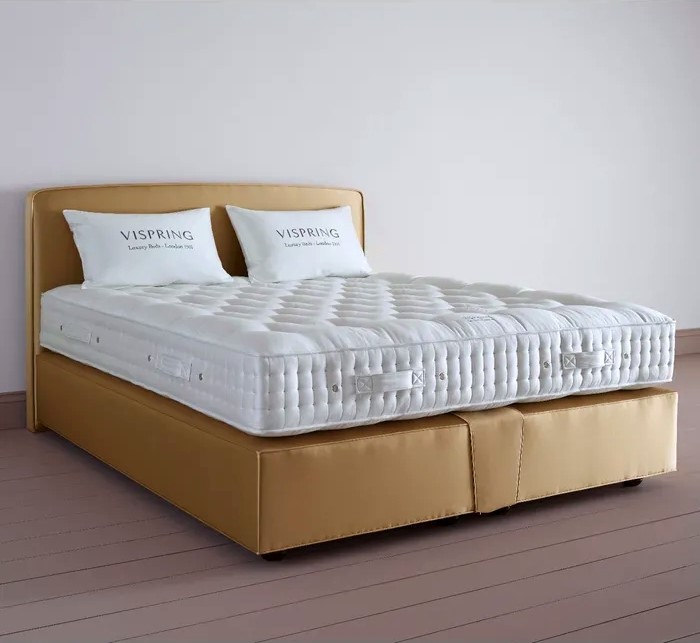 For those of you that have read up on Vispring, you're likely aware that its beds are among the finest in the world, meticulously made by hand to create what many have said is the best sleep they have ever had.
Royalty has often chosen Vispring beds and now, the mattress maker is setting its sights deeper on the United States after debuting its first ever American showroom in none other than New York's upscale Fifth Avenue. Vispring's 1,100+ square foot facility is a showcase of its various mattresses, headboards, and box springs. If you're ever in the
New York City area, stop by and check it out. Its address is 230 Fifth Avenue.
You don't need to go all the way to New York to check out Vispring. At Brickell Mattress, you can lay down on a Vispring bed and get a feel for what it's all about. We'll be more than happy to tell you more about Vispring and show you why these beds are incredible sleep experiences.
This update is by Brickell Mattress. We sell luxury beds and the world's top mattress brands: VISPRING Luxury Beds and mattresses, Hästens Since 1852 and CARPE DIEM BEDS OF SWEDEN. We offer a sterling selection of mattresses including organic & natural latex, as well as handcrafted beds and innerspring mattresses. We also have a broad selection of bedroom furniture and accessories. With more than eight years of working in the bedding industry, we pride ourselves on being your premium quality sleep center in Miami-Dade County. Visit us online at http://www.brickellmattress.com, at our store located at 1030 SW 8th Street in Miami or give us a call at 305-326-4000 for more information on Hästens mattresses or other brands.