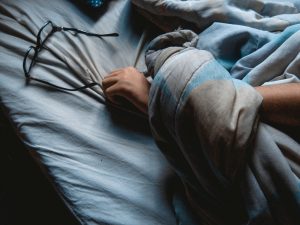 If the perfect night's sleep meant paying money, would you do it? With more than 50 million adults in the United States alone suffering from sleep disorders such as insomnia, you may be surprised to learn that a large chunk of Americans would give money to sleep better.
A survey commissioned by a well-known mattress chain with over 2,500 participants found that over thirty percent of them sleep a mere six hours and seventeen minutes each night. What's more, most of them experienced more than ninety nights of "terrible" sleep. Considering there are 365 days in a year, that's quite the alarming number.
Other notable tidbits revealed in the survey showed that the position of sleep also contributed to sleep quality. While nearly forty percent of respondents agreed that sleeping on the side was a popular position, those that slept on their back slept better.
Among the many qualities of a Hastens or Vispring mattress is you can look forward to a better night's sleep in virtually any position you may prefer. Come to Brickell Mattress to learn more about these widely acclaimed mattresses and you'll soon be experiencing an incredible night's sleep.
To read more about the study, please visit https://www.studyfinds.org/americans-cant-sleep-well-and-would-pay-dearly-for-a-perfect-nights-sleep-study-finds/.
This update is by Brickell Mattress. We sell luxury beds and the world's top mattress brands: VISPRING Luxury Beds and mattresses, Hästens Since 1852 and CARPE DIEM BEDS OF SWEDEN. We offer a sterling selection of mattresses including organic & natural latex, as well as handcrafted beds and innerspring mattresses. We also have a broad selection of bedroom furniture and accessories. With more than eight years of working in the bedding industry, we pride ourselves on being your premium quality sleep center in Miami-Dade County. Visit us online at http://www.brickellmattress.com, at our store located at 1030 SW 8th Street in Miami or give us a call at 305-326-4000 for more information on Hastens mattresses or other brands.