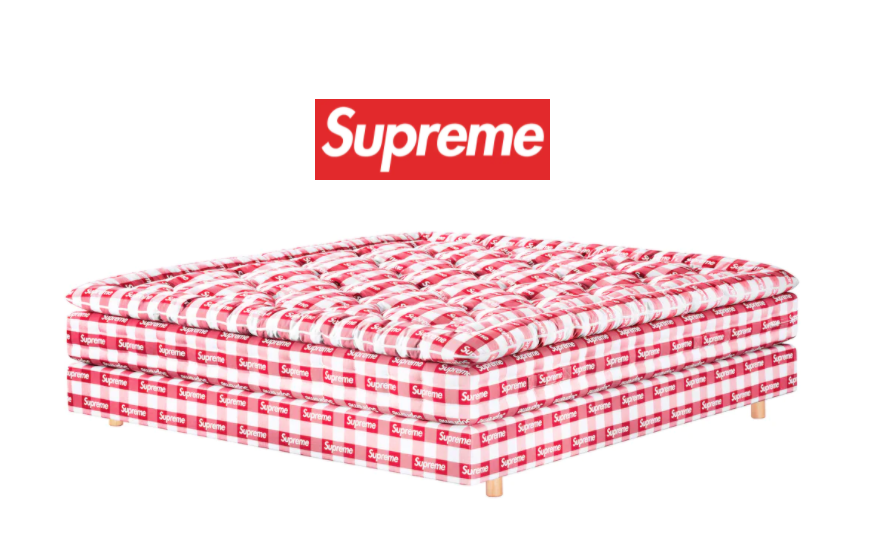 Hastens has partnered with designer brand Supreme for their Fall/Winter 2021 collection, which features a luxury Hastens mattress. Hastens has swapped out their famous blue and white checkered pattern in favor of a red and white Supreme branded mattress. The king-size bed has 27 layers of horsetail hair, cotton, flax, wool, Bonnell springs with beechwood legs. The partnership reinforces the idea that sleep is key to any lifestyle.
Hastens
wool mattresses
are no stranger to high-profile fame. Last year, hip-rap/rap artist Drake revealed a custom set-up made in collaboration with Ferris Rafauli and Hastens on Instagram. The set-up costs over $500,000 and took 600 hours to make. Other celebrities, such as Tom Cruise, Brad Pitt, and Angelina Jolie have all been known to own a Hastens mattress. 
Curious about what it feels like to sleep in a Hastens bed? Brickell Mattress in Miami offers Hastens mattresses, like the
Hastens 2000T mattresses
, for purchase. Visit us in-store to see which Hastens bed will fit perfectly into your home. 
The Hastens 2000T is a versatile option, fitting nearly any bedroom. Originally designed to adjust to even the slightest of movements and sleep positions adjustments, the incredible support of the mattress comes from a trio of Hastens Spring systems that support the entire body as you sleep. It is everything a Hastens should be, crafted with exclusive quality and petition to great sleep. A fusion of comfort and elegance, sleeping in a Hastens bed is weightless and rejuvenating. 
For more information on purchasing a Hastens bed, please call us at 305.326.4000.