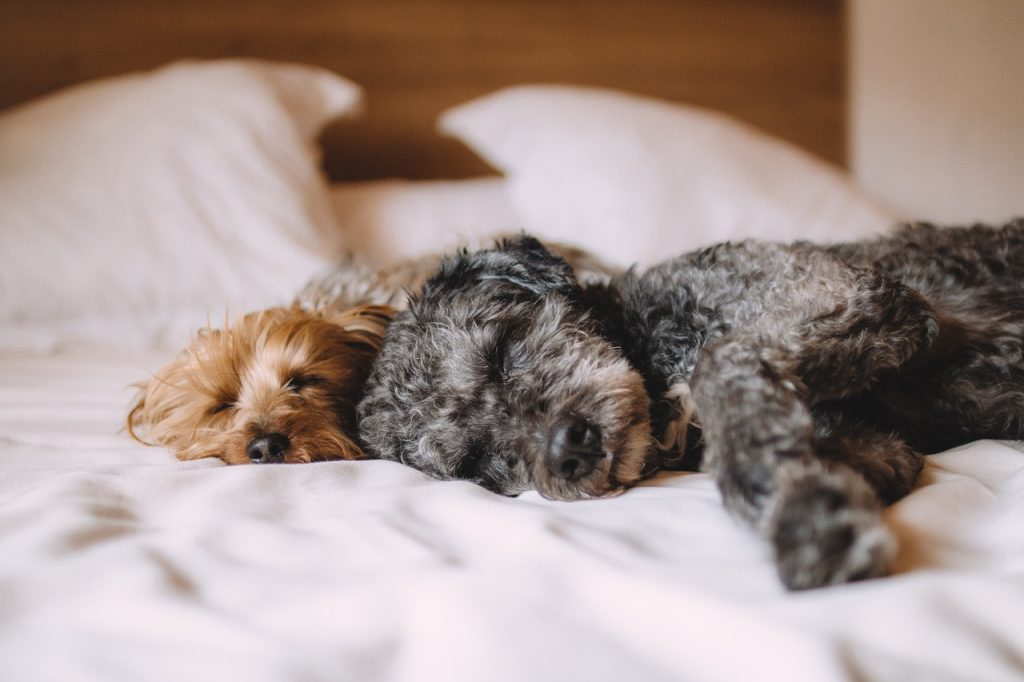 For many people, pets are considered another member of the family. Pet owners will go out of their way to make sure their pampered pooch is happy, comfortable, and being shown plenty of love and affection. This may also extend to the bed a dog sleeps on. Considering how important sleep is, Hästens is bringing their relentless better sleep commitment to beds for our four-legged friends.
Hästens is joining forces with luxury game table designer 11 Ravens to create a limited edition series of dog beds featured a trio of modern designs. As is the case with Hästens beds for humans, the dog beds are fully customizable, allowing buyers to choose everything from the laminate to the type of wood, veneers, and lacquer. Buyers can also choose one of fourteen different Hästens fabric finishes to create something that their pooch is sure to love. What's more, the Hästens and 11 Ravens collaboration will also support the American Society for the Prevention of Cruelty to Animals (ASPCA), a non-profit organization that's been around since the 1860s.
While you won't find dog beds at Brickell Mattress, we do have Hästens beds for you to discover, including the impressive Hästens Vividus. If you have yet to experience the difference of sleeping on a handmade bed by this highly regarded Swedish manufacturer, we encourage you to visit us.
This update is by Brickell Mattress. We sell luxury beds and the world's top mattress brands: VISPRING Luxury Beds and mattresses, Hästens Since 1852 and CARPE DIEM BEDS OF SWEDEN. We offer a sterling selection of mattresses including organic & natural latex, as well as handcrafted beds and innerspring mattresses. We also have a broad selection of bedroom furniture and accessories. With more than eight years of working in the bedding industry, we pride ourselves on being your premium quality sleep center in Miami-Dade County. Visit us online at http://www.brickellmattress.com, at our store located at 1030 SW 8th Street in Miami or give us a call at 305-326-4000 for more information on Hästens mattresses or other brands.